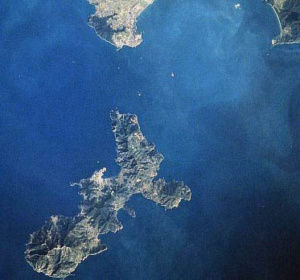 The island of Elba is about 20 kilometers from the Tuscan coast. It is the third largest of the Italian islands.
Elba and the other islands of the archipelago (Capraia, Montecristo, Pianosa, Giglio and Giannutri) form part of the national park of the Tuscan archipelago.
The island has about 30,000 inhabitants, much more in season. With its coves and beaches, diving spots and mountain range of 1018 meters, Elba has many tourist attractions, attracting many tourists in the summer.
Historically, the island was inhabited in prehistory by the Ilvates, an ancient tribe related to the Ligurians. Thanks to its iron resources, it supplied the Etruscans and then Rome.
The Emperor Napoleon Bonaparte was exiled there for some time, and some villas still bear witness.
Recently, his wine gained a reputation, especially the Aleatico, sweet wine usually served for dessert.
Carte
Into the same category