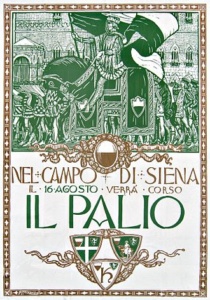 The Palio of Siena is a famous equestrian race which opposes the different districts of the city (called the contrade) since the middle ages.
In the past, many Italian municipalities organized such horse competitions.
The race takes place in the center of Siena, around Piazza del Campo, and is held twice a year, on 2 July and 16 August.
The banners of the districts
Into the same category